A chainsaw is a fantastic tool for anyone to have in their arsenal. Chainsaws are versatile and useful for many situations, from cutting firewood to clearing brush. However, the best chainsaw under 200 dollars is not always easy to find! That's why we put together this list of our top 7 picks when looking for the perfect saw at a low price point.
If you are in a hurry and you need to find the best chainsaw under 200 dollars fast, then there are three great options that you should check out. All of These 3 saws will be perfect for the average homeowner that just needs to cut some wood or clear out brush.
The first saw that we recommend BLACK+DECKER 40V Max 12 inch Cordless Chainsaw. At the time of our testing, we were surprised by how much power this cordless saw actually had. It is powerful, lightweight, and easy to use for most people. It can slice through logs faster than some other expensive chainsaws that are larger in size! As it is cordless, you can take it anywhere and cut as much wood as you want.
The second saw that we recommend DEWALT 20V MAX XR Chainsaw! This cordless chainsaw is lightweight and powerful, making it easy to handle for pretty much anyone who needs a dependable power tool at an affordable price point. This DEWALT 20V MAX XR Chainsaw is one of the lightest on the market at only 9.0 lbs! with the battery attached. It has enough power to cut through a 12″ tree trunk in less than a minute! As you know how Dewalt deals with the quality of the tools, you can be sure that this chainsaw is built to last.
Finally, if you are looking for a budget-friendly gas chainsaw for under 200 dollars, you can choose CRAFTSMAN S165 42cc Full Crank 2-Cycle Gas Chainsaw. This saw is powered by a 42cc engine, which provides plenty of power to cut through logs around 17 inches in diameter! It also has an automatic chain oiler which makes this machine even better. Additionally, The built-in low kickback chain brake reduces the risk of injury while using this saw.
However, each of our top seven chainsaws has its own unique features and advantages, so we recommend looking at all of them before making your final decision.
Comparison of Our Top Picks!
Types Of Chainsaw And Their Benefits:
A chainsaw is a saw that uses chain links to cut wood. Chainsaws are often used in forestry, logging, and even for carving. They can be either
gas powered,
cordless or
electric-powered.
You may think all three types of chainsaws are the same, but each type has some benefits depending on what you plan on using it for and your preferences.
In this section, I will go through the differences between the three main categories of chainsaws, so you know which one suits your needs best!
Gas Powered:
One of the most common tools that professional chainsaw users use is a gasoline-powered chain saw. This type of chainsaw can be used for heavy-duty tasks like cutting down trees or trimming branches off large trees.
A gas-powered chain saw is powerful and reliable, but it has some downsides against its pros.
One downside is the noise level: this type of chainsaw makes an enormous amount of noise, so you need to wear protective ear gear in order to avoid hearing damage.
Another downside is safety: if something goes wrong with your gas-powered chain saw, there are plenty of opportunities for injury since it's not safe to simply switch it off and let go when things get dangerous.
But In a short gas-powered chainsaw is an excellent choice for those who need the extra power. In addition, the fuel and oil mixtures are both easy to find, which makes this type of saw easier to maintain than others types on the market.
Gas-powered saws have a lot of power due to their higher RPMs (revolutions per minute). However, cordless chainsaws are limited by a battery, and gas-powered saws are better for bigger jobs.
Cordless Chainsaw:
The cordless chainsaw is like your typical electric saw, but it has no physical connection to the power source. Instead, you just attach the battery, and you are ready to go! Cordless chainsaws make a great option if you need more mobility than an electric or gas-powered one offers, for example, in places where there might not be an available power outlet. The main disadvantage of cordless chainsaws is that they require more battery power and charge time. In addition, they are not that powerful as gasoline-powered chainsaws.
Electric Chainsaw:
Electric chainsaws are powerful than cordless type chainsaw, as it utilizes a power source to make them work. They have an electric motor that is powered by electricity and uses standard household current for this purpose. The engine does not need any kind of fuel, so there is no need to refuel these machines, making them ideal for people with limited mobility.
Electric chainsaws are also the safest type of chainsaw by far because they do not generate a lot of sparks and flames like other types of saws, which means that there is less risk for injury to occur while using them.
In addition, electric models often come with an automatic chain oiling system, so one does not need to worry about maintaining the saw.
Electric chainsaws do not require special maintenance, and they are easy to operate. That's why this type of chainsaw is the most popular among beginners.
The drawbacks of electric chainsaw use are significant because they are not as powerful or fast as gasoline chainsaws. They also have a limited reach, which makes it harder to cut through large pieces of wood without the help of any additional equipment like a belt saw. Chainsaws that use gas fuel do not suffer from these issues, and they can be used for more strenuous tasks than electric models can handle.
Our Top Seven Chainsaw Under 200 and 250 Dollars Recommendations
How To Buy Chainsaw Under $200 : Buying Guide
A chainsaw is a hand-held power tool that can be used to cut down trees, logs, or branches. A chainsaw consists of a sharp chain that rotates at high speed and teeth on the guide bar, which helps keep the chain in contact with the wood.
When you are looking for the best chainsaw under $200, there are a lot of factors to consider. In this section, I will go over some of the most important aspects to look at before making your final purchase decision.
Length of the Chain:
The length of the chain is important because it determines what size logs you can cut. If you want to cut smaller logs, then a short-chain bar will do the trick.
For bigger logs, a long chain bar is better. If you plan to cut small trees and take off tree branches, then a saw with a bar 16″ – 18″ inches long would be the best for you. But if all you want to do is trim and prune, then a saw with 10″ – 16″ inch bars would be better. I would recommend a saw with a 20″ inch long bar for a large tree. Fo mid-level cutting, then a 16″ bar would be perfect.
Gas, Electric, or Cordless:
The next thing to consider is what power source you want to use. Gas chainsaws have the benefit of being completely portable and can run on either a gas or propane tank. Still, they are slightly more expensive than their electric counterparts.
Battery-operated chainsaws also offer portability while avoiding many problems associated with owning an electrical corded model – such as tripping over cords or getting tangled. One thing to mention battery chainsaws is not suitable for cutting firewood or any type of heavy-duty work.
It all depends on which power source would be better for you; if the battery runs out too quickly, go with gas. If not, then electric or cordless are your best options.
Engine Performance:
Another factor to consider is engine performance and chainsaw size. Chainsaws with a higher power output are generally better for larger pieces of wood. In contrast, those with a lower power output are best-suited to cut smaller branches.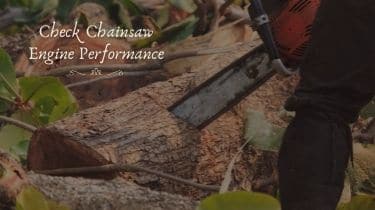 If you're buying a gas-powered chainsaw, it will have an engine inside. So to make sure it cuts well, get one with at least 42cc. And also, make sure it should be two-cycle to make the cutting process easier.
Battery:
Take this point into consideration if you want to buy a cordless chainsaw. You must need to look for a long-lasting battery, has plenty of power and doesn't run out frequently. Lithium-Ion batteries are strong and will work for an extra long time when compared to other types of batteries.
Start & Stop Feature:
The chainsaw should have a start and stop feature to avoid accidental starts. This will also help to prevent the chainsaw from turning on when not in use. The start and stop feature should be easy to access, like a button at the handle or tip of the saw. Also, the instant starting feature should be present, which will shorten the time to start up.
Automatic Oiler:
A good chainsaw should have an automatic oiler that will apply oil every so often without adding oil manually. When using a chainsaw, keeping the bar and chain lubricated is crucial because this will help maintain performance and reduce friction.
Cleaning Facility:
Some chainsaws have a built-in cleaner, which does all the hard work of cleaning and oiling for you. Others require that you use a small brush to clean the chain and oil it up. If you choose a gasoline-powered chainsaw, chances are you will encounter more debris and dirt that will require some sort of cleaning.
Fuel Consumption: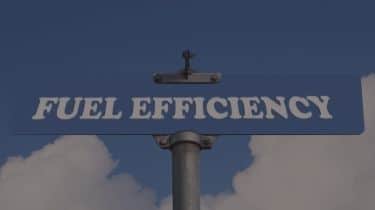 Try to find such chainsaws which consume less gas or fuel. The less gasoline or fuel consumed, the less maintenance and cost is required.
Vibration Reduction Feature:
Some chainsaws have a vibration reduction feature where it reduces the vibrations from the engine. This will help those who suffer or are susceptible to getting carpal tunnel syndrome and other types of overuse injuries.
Chain Tensioning System:
The best chainsaw comes with a chain tensioning system. This prevents the blade from coming in contact with the ground when it becomes loose or unadjusted and protects the user. There are two types of chain tensions: manual and automatic. Manual systems require you to manually tighten them, while automatic ones have a spring-loaded system that does it automatically.
Budget:
If you are looking for the best chainsaw under $200, your budget will be a critical factor to consider. Chainsaws can range from anywhere between $100-$500+, and it is tough to find one that falls in the middle of these two price ranges.
A good rule of thumb when buying any power tool or machinery is to never spend more than 50% of your budget on the purchase.
Take a look at our list of chainsaws and find one that falls in your price range!
Warranty:
The warranty of the chainsaw can be a vital feature for some people. If you are a professional who will use the tool every day, having a more extended warranty is important.
In order to determine which chainsaw is right for you, there are several questions you may still need to ask yourself.
Purpose
What will you be cutting with the chainsaw? If you are clearing brush and converting thin branches into kindling, any chainsaw on our list will work for you. If you want a chainsaw that will cut through the thick wood, a common requirement for those who need firewood, you need to pick one of the most powerful chainsaws on our list.
What cordless power tools do you already own? This doesn't matter if you're looking at the gas-powered chainsaw such as gas pole saw on our list. However, if you're considering a cordless chainsaw, you should give preference to the chainsaw that works with the rechargeable batteries you already own. This is critical if you are looking at one of the cordless chainsaws on our list that don't come with the battery and/or charger.
What is your total budget? Remember that the total cost of the cordless chainsaw will include the battery and charger if the chainsaw doesn't come with one.
Conclusion
We've witnessed the rise of cordless chainsaws that are almost as powerful as gas-powered chainsaws, though we saw fit to recommend at least one for the heavy duty jobs that still come up. This is why we included the best gas chainsaw under 200 on our list. Understand what you need and want from the chainsaw so that you can find one that is right for you and your application, many of whom can be considered the best chainsaw under 200 for most users.
Last update on 2022-12-08 / Affiliate links / Images from Amazon Product Advertising API