Some of the best table saws on the market have hefty price tags attached to them, which can discourage you from buying one. Before you skip on purchasing a table saw because of price, have you considered one priced at below $200?
It is easy to think that you will be losing out on quality and performance by choosing a budget table saw. However, the best table saw under 200 should be sufficient for most tasks, especially if you are a DIYer.
I have compiled a list of the best table saws in this price segment, which you can review and see which model works best for you.
Top of my list is the Rockwell BladeRunner X2. The latter offers the kind of versatility that other standard saws do not. And the runner-up is the RYOBI RTS08 13 Amp 8-1/4 in. table saw, which is the best conventional table saw on the list.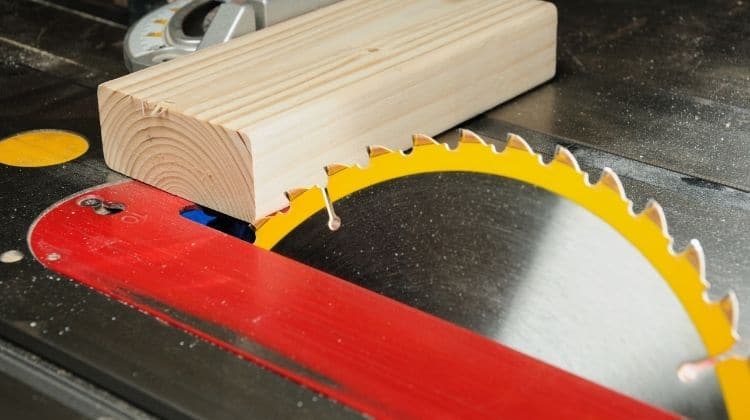 Woodworking Safety Tips For Beginners
Wear appropriate safety gear: There are a number of safety equipment you should have while woodworking. This includes gloves, ear protection, and safety glasses. The latter is a must-have when operating a table saw.
When woodworking, never wear loose-fitting clothing; avoid wearing loose-fitting clothing as they may get entangled in your table saw blade.
Disconnect your table saw from the power source when replacing a table saw blade
Ensure the saw blade is sharp: A dull blade is more vulnerable to kickbacks than a sharp one.
Check for nails or screws on wood: When preparing to cut a piece of wood on a saw, ensure it is free of nails, screws, or any other metal parts.
Reviews Of Best Table Saw Under 200 Dollars
Rockwell BladeRunner X2 Portable Tabletop Saw
The first thing to note about the Rockwell Bladerunner X2 tabletop saw is that it is not actually a real table saw. So don't expect to find a circular blade on this compact tool. So what exactly should you expect?
No tools required
The first thing I loved about this little tool is that you do not require any tools to use it. Most parts are held in place by wingnuts. This includes the fence and the blade guard. So if you want to remove the blade guard, just unscrew the wingnuts at the back, and voila.
As for the blade, there is a big red button on your right that you pull to the side and release the blade. I found this to be handy as it makes it incredibly easy to remove and insert the jigsaw blade.
Reasonably powerful
With a 5.5 amp motor and a blade speed of 3000 RPM, I was curious to see how it would handle slicing through woods of different thicknesses. I first experimented with a 5/8″x5.5″x 6′ fence board, which I must say had no trouble slicing through.
And just to test its limit, I also experimented with a 2×4, and while it eventually got through it, it did take its sweet time. Obviously, it is not the type of saw you would use when framing a house, but it does get the job done with a bit of patience.
Jigsaw table
Something else you might find interesting about this tool is that you can use it like a jigsaw. If you remove the guard arm and the fence, what you are left with is a jigsaw plate with only the blade. And with these configurations, you can make rounded or even angled cuts.
It's not going to be as accurate as a scroll saw, but it is still pretty handy, especially when you consider the price.
¾ inch stroke length
While it is a table saw, this unit can also be used as a scroll saw. It has a respectable stroke length of ¾ inches. This is a decent enough stroke length, and you should be able to cut through various materials. Also, you can make intricate jigsaw cuts with this table saw.
Onboard storage
This saw can be used for rip cuts, jigsaw cuts, and crosscuts, which require different types of table saw blades. You can easily switch to a different blade when need be, thanks to the available onboard storage.
The latter allows you to keep blades and other accessories nearby and in an easy-to-access manner.
What I liked
Probably the best thing about this tool is the fact that it requires no tools. The arm guard, fence, and even the blade can all be removed without the need for any tools. This makes it an easy tool to use for virtually anyone.
Another thing that I loved about this tool is how lightweight it is. Honestly, you won't feel like you are carrying a power tool. And since it is also compact, you can toss it in the back of your truck or store it in your garage, no matter how small it is.
What I Didn't like
While it was able to slice through a 2×4, I wouldn't recommend it for thicker pieces of wood. Also, it is not as accurate as most conventional table saws, so it might not be an ideal fit for a professional.
Other Pros
Features tool-less blade changes for easy changing of the blades
The 15 3/4 inch by 17 inches table surface accommodates medium to small-sized materials
This saw is capable of cutting a wide variety of materials, including wood, fiberglass, and metals
Is capable of irregular jigsaw cuts
Can do different types of cuts, unlike other table saws.
RYOBI RTS08 13 Amp 8-1/4 in. Table Saw
One of the more compact table saws on the market is the RYOBI RTS08. And unlike the Bladerunner, this is a conventional table saw. So you can expect all the bells and whistles we have come to expect from these tools.
The Tabletop
Let's talk about the tabletop; while this is designed to be a compact table saw, I found its tabletop to be sufficiently large. Measuring 25 x17 inches, it offers sufficient room to work with.
Easy to set-up
Right out of the box, you get a blade guard, a rip fence, two wrenches, a push stick, and a miter gauge. And as you can expect, there is some setup that I had to do before I could use it.
But this wasn't such a big deal as all the parts were easy to set up. The rip fence easily hooks to the back of the saw and clips down on the front. Slightly in front is a slot for slotting in the miter gauge.
What gave me a bit of a problem though was installing the blade guard. The problem is that it is not easy to know how to install it right away. The way to do it is to first remove the yellow base cover of the blade and riving knife. Overall though, it was pretty easy to set up.
Decent power
To most professionals, the 13 amp motor on this unit will seem underpowered. However, it will be powerful enough for home use. It spins the blade at speeds of up to 5600 RPM. This makes a decent all-rounded saw that is excellent for home use.
Blade guards
You can skip the trouble of trying to install the blade guard, but I wouldn't advise it. This is especially since the blade guard comes with anti-kickback pawls. These will prove helpful for people who are new to table saws.
What I liked
The table saw features a pretty nifty storage compartment for the miter guide. You also get a space for storing the rip fence. This onboard storage allows for easy carriage.
Overall, I like how lightweight and compact this saw is. You do not require a lot of space to store it, and it is light enough for moving around with
What I Didn't like
Given its budget status, this is not the most powerful saw out there. And so it will struggle when making some tougher materials.
Other Pros
Has safety features such as anti-kickback pawls, riving knife, and a blade guard
It is a lightweight and compact model.
Comes with a dust chute for dealing with dust particles
The 5600 RPM blade speed is decent enough for most small to medium projects
Has a decently large tabletop
SKIL 3550-02 7-Inch Wet Tile Saw
I am always on the lookout for a portable tile cutter saw. So when I stumbled upon the Skil 3550-02 wet tile SAW, I was curious to see how it performs. And to be honest, at first, I didn't expect much from it.
Hydrolock system
The first thing that caught my attention was the hydro lock system. As someone who knows a thing or two about cutting tiles, I know that it can be messy at times. This is why I loved the hydro lock system.
This system does an excellent job of containing the water near the blade. This means less clean-up and reduces the risk of water leakages.
Cutting capabilities
Honestly, the 5 amp motor on this unit is a bit underpowered. But given its small size, it is understandable as it would need a bigger size to fit a 12 or 15 amp motor. Furthermore, a 5 to 7 amp motor is what you get at its price point.
It would have been nice to get at least a 7 amp motor, though. However, it is not much of a complaint as I am still able to cut tiles up to 0.75 inches in depth, which is not bad. Throw in the fact that it can handle miter cuts, and you got a great little saw on your hands.
Thus despite its underpowered motor for a professional, you will still find it capable for most DIYer tasks.
Construction
As I have already mentioned, this saw is portable and lightweight, weighing 22 pounds. Mainly due to the fact that it has a largely plastic body. The tabletop is made of aluminum, though, which is rust-resistant.
What I liked
For me, the hydro lock system was the best thing about this saw. It allows for a cleaner tile cutting process. Also, I do love the fact that it is lightweight enough to carry around while still being able to cut 12×12 porcelain or glass tiles.
What I Didn't like
The fact that most of its parts are made of plastic is disappointing. It makes it feel cheap and will not be an ideal option for professionals.
Other Pros
An aluminum tabletop that is rust-resistant
The hydrolock system helps prevent overspray and contains water
Compared to other similar competitor units, it is affordable
Weighing 22 pounds and featuring a cord wrap, it is portable and easy to move
Has a diamond blade that is effective at cutting tiles
Huanyu Mini Table Saw Multifunctional Liftable Blade 6T with Miter Gauge 300W.
A mini table saw fit for a professional; the Huanyu Mini table saw can be used with either a 110v or 220v power input. Also, it can be used to cut a wide array of materials, including metals, wood, and tiles.
Power
With a power rating of 300 watts, this portable saw has a maximum cutting depth of 29mm. What I particularly liked was the fact that you can lower and raise the blade. This means you can adjust the cutting depth from 0 to 29mm, not bad for an unknown brand table saw.
Portable
This saw measures 30 by 15 by 13 cm, making it one of the most compact saws on the list. This also means you do not need plenty of space to store it in. Also, it is lightweight and easy to transport.
Versatile
Something else I liked was the fact that it comes with a drill chuck. You can also adjust the range from 0.6 to 9mm. Overall, this saw can perform a wide variety of tasks from cutting grinding, engraving, and drilling.
What I liked
This table saw is quite versatile, which is what I think is its best selling feature. Also, it is quite compact and lightweight. You also get a number of accessories such as a drill chuck, grinding disc, and alloy woodworking saw blade.
What I Didn't like
The construction is not the best, and the saw tends to slide when in use due to vibrations. This saw tends to slide, and the feet are not that grippy.
Other Pros
It is a portable table saw
The cutting depth can be adjusted to fit different cutting tasks
It is relatively powerful for its size
Is capable of cutting metals, wood, and tiles
Best for small cutting projects
WORX WX572L BladeRunner x2 Portable Tabletop Saw
Like the Rockwell BladeRunner X2, the WORX WX572L blade runner uses jigsaw blades instead of a circular one. So how does this little saw compare to its counterpart and traditional table saws?
Construction & design
Firstly, this is an incredibly lightweight tool. But being lightweight does not necessarily make a device easy to carry. That's where the handle opening at the top comes in handy. With this handle, it is easy to move the saw.
Another aspect of its design that I have to mention is the rubber feet. The rubber feet help make it stable and do not slide. This is important since this is a benchtop tool that has to be placed on top of a stand or surface.
Adjustable miter gauge
Since this is not your average table saw, it is capable of more cutting flexibility. Speaking of flexibility, it can miter cuts of 0-60 on both the right and left sides. This means you can make more intricate miter cuts than an average table saw.
Five jigsaw blades
Included in the package are five jigsaw blades. These blades are designed for cutting different materials. With these blades, you can cut steel, wood, aluminum, and ceramic tiles.
The saw is also capable of scroll cutting. More importantly, swapping out the blades is effortless. There is a red button at the top that facilitates unlocking the blade slot for removing or installing.
What I liked
Weighing 15 pounds, this is one of the most lightweight tools out there, which is always a plus in my books. But what I think is its best feature is the fact that you can cut larger pieces of wood than you can with other small table saws.
What I Didn't like
Similar to other budget table saws, this model is made of plastic. Meaning it feels and looks cheap and also has a tendency of getting chipped.
Other Pros
Weighing 15 pounds, it is a lightweight tool
It has a top handle that makes it easy to carry
It is offered at a relatively affordable price tag compared to other tabletop saws.
Is capable of handling 2x dimensional lumber
Comes with five different jigsaw blades for cutting different materials
Leegol Electric Benchtop Router Table
The Legal Electric benchtop router table is one of the newer entrants into the router table market. It offers some unique features that aren't common on other router table models, and this is why I had to include it on my list.
Die-cast aluminum table
If you have ever used a router table, then you know that most feature MDF tabletops. So it was exciting to see the Leegol Electric taking a different approach. Instead of MDF, this table features a die-cast aluminum table.
This means that the tabletop will not sag or warp over time, as is the case with most MDF tables.
Extension tables
While this is a budget router table, it can handle larger sheets of wood than most other budget models. This is thanks to the two extension tables it comes with. Measuring 8×18 inches, the extension table is made of heavy-duty steel.
This means that even the extension table is built to last. Furthermore, these extension parts are removable. This makes it easier to store, and you only install the extension table when you need it.
Safety feature
Table saws can be dangerous tools. The Legal Electric is fitted with a transparent retractable guard. The latter protects your fingers while giving not obstructing your view of the material being cut.
What I liked
Similar to the Rockwell BladeRunner X2, this is not actually a table saw, but a router saw. What makes it a great option is its extension table. While it is small with its extension table, it can accommodate larger pieces of wood, more than other table saws.
What I Didn't like
The fact that it has a shorter fence than most was a bummer for me. Also, the user manual was difficult to understand.
Other Pros
Comes with two 8×18 inch extension tables
The tabletop is made of die-cast aluminum for durability
Comes with a miter gauge included
It is relatively affordable compared to other router tables
There is a transparent guard installed to protect your fingers
Jigsaw vs. circular blades
The saws on my list either have a circular or jigsaw blade, so which between the two should you choose? Jigsaw blades offer versatility and cutting flexibility. Unlike circular blades, you can make scroll cuts and other types of cuts.
However, these blades are limited when it comes to cut depth. Circular blades, on the other hand, offer improved cut depth but limited flexibility. Circular blades are better for ripping hardwoods than jigsaw blades.
Thus your choice of the blade will depend on your needs. If you intend on ripping thicker sheets of wood, go for circular blades. But if cutting flexibility and making scroll cuts is essential to you, consider jigsaw blades.
Consider These If You Want To Get The Best Table Saw Under $200 (+/-)
When searching for the best table saw under $200, you should consider a couple of things. This ranges from performance to your budget. Let's take a look at some of the most important factors that should influence your purchase.
Budget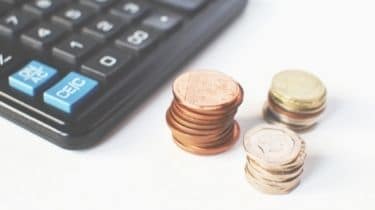 The number one reason to opt for a table saw under $200 is to save money. Thus, when shopping for a saw in this price segment, consider your budget. Like any other price segment, some saws cost more than others.
Ease of use
Ease of use will be an important factor to consider, especially if you are new to saws. Certain things make a saw easy to use. The first is tool-less blade removal and installation. This makes it easy to replace or install the saw blade without the need for any tools.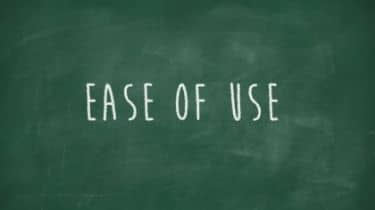 Also, the location of the controls will dictate a saw's ease of use. All controls should be easily accessible.
Power
The most powerful table saws under $200 will typically have a power output of 500 watts. This is usually sufficient for most small to medium projects. All the saws on my list feature a power output of less than 500 watts.
Ideally, the higher the wattage, the more powerful the saw is. This is an essential factor to consider when shopping for a saw in this price range.
Space
Typically, table saws in this price segment are usually small and lightweight. As such, they require less space compared to other table saws. Nonetheless, consider the size of a table saw in relation to the amount of storage space you have available.
Table size
The table size will dictate the size of materials you can cut on a table saw. Most table saws in this category feature small table sizes. However, some, such as the Legal Electric Benchtop Router Table, have extendable tables.
This allows you to accommodate larger sheets of wood on them. If you plan on handling larger wood, consider a table saw with an extendable table.
Portability
Portability is determined by weight. Typically you will want a table saw that is lightweight, thus easier to carry. The inclusion of a handle will improve portability. For a saw to be considered portable, it should weigh between 40 and 52 pounds.
Precision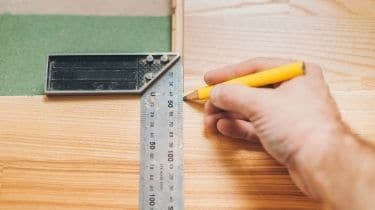 When it comes to precision, a table saw should be able to cut through materials accurately. This is an essential factor to consider. Vibrations can interfere with the accuracy of a table saw. Thus rubber feet will be important in maintaining precision and stability.
Smooth cuts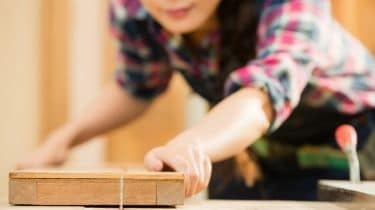 One common problem that saws in this category face is rough cuts. Check to see how a table saw cuts. A table saw that makes rough cuts will derail your project.
Safety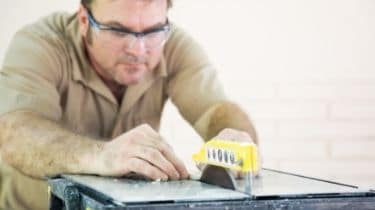 A table saw should be safe to use. Thus it is essential to check for safety features when shopping for one. These can include handguards and riving knives to prevent kickbacks.
Warranty
Check to see that the model you are purchasing has a warranty attached to it. Things can go wrong, and you want to be able to contact the manufacturer for assistance. Also, read through the warranty terms to understand the warranty on the product.
Frequently Asked Questions
Are table saws safe to use?
Yes, table saws, especially benchtop table saws, are safe to use. However, it is essential to take the necessary safety measures when using them.
Which blade should I use?
The right blade to use will depend on what you want to do with your table saw. For cutting thicker sheets, a circular blade is recommended. But for scroll cutting, you will need a jigsaw blade.
When do I need a stand?
If your table saw is not secured to a workbench or worktop, then you will require a stand.
What is a kickback?
Kickback is when the piece of wood you are cutting gets caught in the saw's blade incorrectly, and it jerks backward violently.
Conclusion
The best table saw for under $200 will offer you the ability to quickly chop a piece of wood and use them in your projects. That being said, there is a lot you can do with the right saw.
Last update on 2023-06-08 / Affiliate links / Images from Amazon Product Advertising API